Browse Games





Game Advice







Developer: Acclaim

Publisher: Acclaim

Players: 1 - 4

Additions: Force Feedback

ESRB Rating: Everyone

Overall Rating: 8.7 / 10



| | | |
| --- | --- | --- |
| The third installment in the popular XG brand, which has sold more than 1.3 million units worldwide, XG3 Extreme Racing is poised to be the fastest futuristic racing game on the Nintendo GameCube. Featuring arcade, championship, team and co-operative modes of play, XG3 will offer players more than 12 bikes, 9 circuits and an array of explosive weapons delivering a powerful sonic boom to gamers. | | |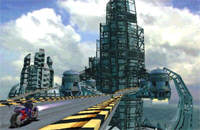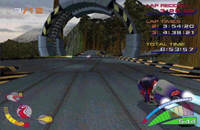 | | |
| --- | --- |
| | This game has not yet been released. When it is, we will outline the positive aspects of this title here. |
| | |
| | This game has not yet been released. When it is, we will outline any negative aspects of this title here. |


IGN Cube:
"This is one hell of a great racer while it lasts and one that I can wholeheartedly recommend as a must buy for any fan of high-intensity games, or of racing titles in general. Old Extreme G aficionados should pick this version up right away. Nice job to Acclaim Cheltenham."


8.5


Game Spot:
"Those who waited for the GameCube version of Extreme-G 3 have been rewarded with a superior version of the game. The sum of Extreme-G 3's parts is a smart and solid racing game that provides an amazing feeling of true speed. It's an enjoyable racer that should help satiate GameCube owners..."


8.6


Planet GameCube:
"Oddly enough, one of the games I've been really eager to write impressions of is Extreme G3. Extreme G3 was incredibly early at E3. I played many other more complete games at the show but still – despite its early development stage, XG3 showed promise and good playability."

?.?




Latest movies complements of the finest GameCube site around... cube.ign.com. QuickTime is required to view movies... click here to download movie player.







additional videos available @ cube.ign.com